Case Study:

Yeovil District Hospital – Two way Radio Comms
Ensuring safety and efficiency across hospitals through improved communications technology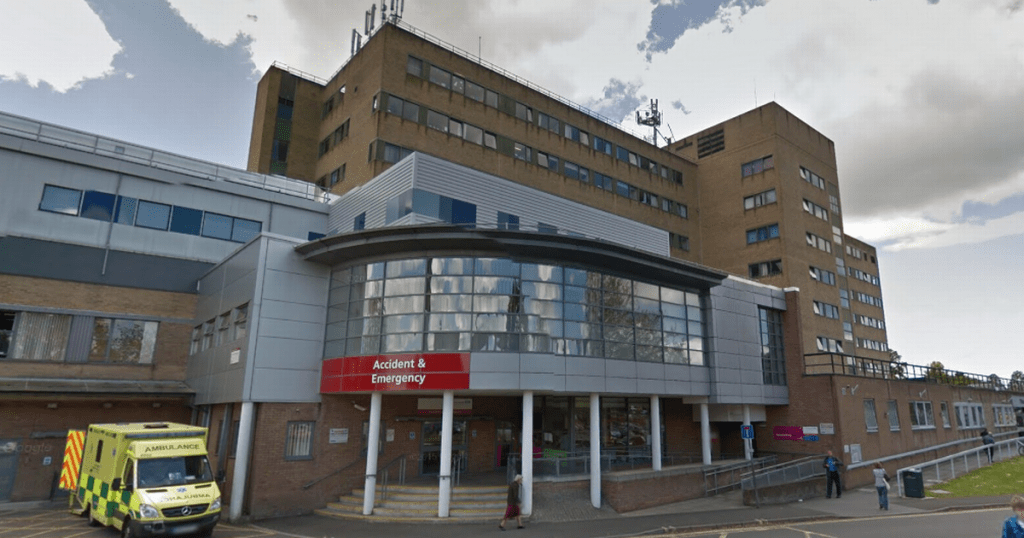 Project Overview 
For the past 5 years, Chat-Com has supplied Yeovil Crime Reduction Team (YCRT) with a two-way radio network to improve safety and security in the town center.  YCRT have curated excellent relationships with local shops businesses as well as the district hospital.  After being impressed with the service, reliability, and performance of the radios, YCRT was keen to recommend Chat-Com to the Yeovil District Hospital (YDH) security team.
Client Requirement: A two-way radio system upgrade
YDH has 345 beds and a private wing. Each year, they see around 20,000 emergency admissions, 3,500 elective admissions, and 18,000-day cases.  They needed a communication solution that was simple to operate, but reliable and provided key health and safety benefits for both patients and staff.  After an initial in-person consultation and site survey Chat-Com established a complete understanding of the infrastructural and geographical challenges, along with the desired outcome and project budget.
Our Recommended Solution
Chat-Com recommended the Hytera PD605 (non-display) and PD685 (display) professional digital radio.
These radios are compact and lightweight with excellent audio and battery life. The two-way radio system was programmed with several channels for each department as well as an "ALL CALL" broadcast channel for emergency/evacuation situations. The PD685 radio also allowed managerial staff and supervisors to make one-to-one private calls, alongside the standard group calls, as well as display caller ID.
Chat-Com provided over 75 radios to YDH staff as well as the network infrastructure to support this number of digital radios.  Disruption to staff and patients was kept to an absolute minimum with a flexible approach to the network installation, with work completed outside of core hospital hours. Once the system was installed, Chat-Com provided training to all staff.
Outcomes
The digital radio solution that was designed and installed led to the effective management of the health and safety of both staff and patients.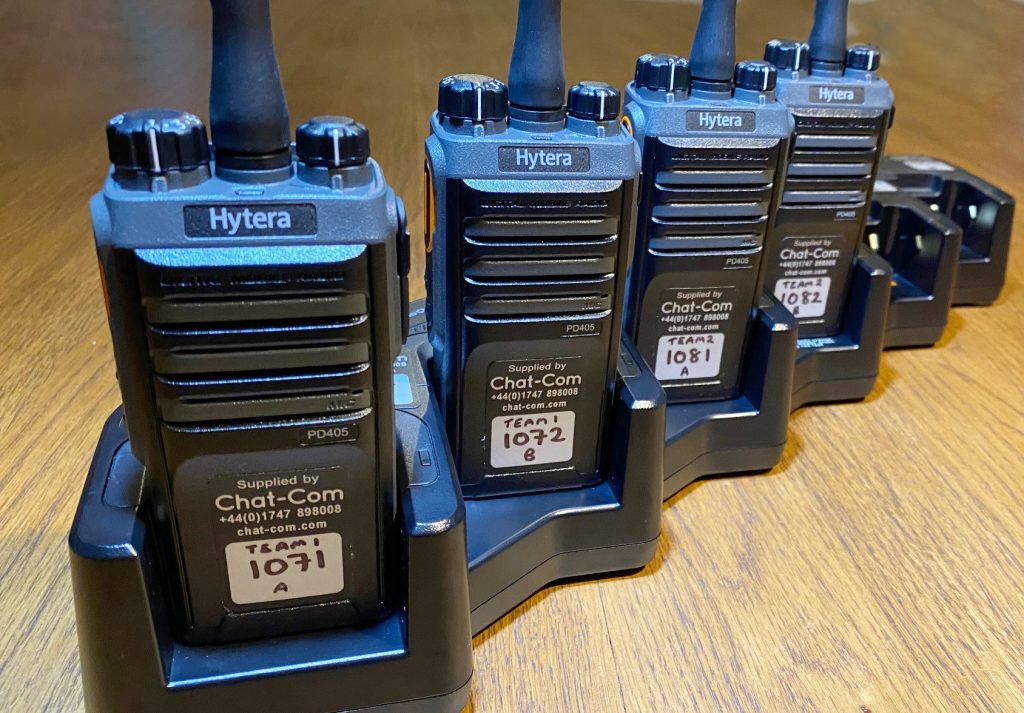 Specifically, it provided:

Multi-channel radio system to allow staff to broadcast urgent messages in an efficient manner.
Ease of use. Staff found the two-way radio system easy to use and it has become their preferred means of communication.
The two-way radio system proved to be the most effective way of managing the health and safety concerns of staff and patients.  It provided a clear communications link between the facilities team, safety, security, office staff, and medical staff across the hospital site.
Even under extreme conditions, the two-way radio system has remained very reliable and robust for the hospital's maintenance staff.
YDH found Chat-Com's two-way radio system to provide the best possible value, with no compromise on quality.
'We approached Chat-Com to supply our radios following a link with The Yeovil Crime Reduction Team, the professional service and expertise received was excellent. We have been impressed with the clarity and functionalities of the radios; the function of the multi-channel radio system has been invaluable for our communication requirements. Over the past two years the communication solution that Chat-Com provides has grown with our needs, they have supplied additional radios when required and continued to support YDH with excellent service and quick turnaround.'
'The system provided by Chat-Com has enhanced the security of our site, the use of multi-channel radios that work seamlessly without compromised black spots, allow for instant communication. Chat-Com offers excellent value with no compromise on quality. I would highly recommend.'