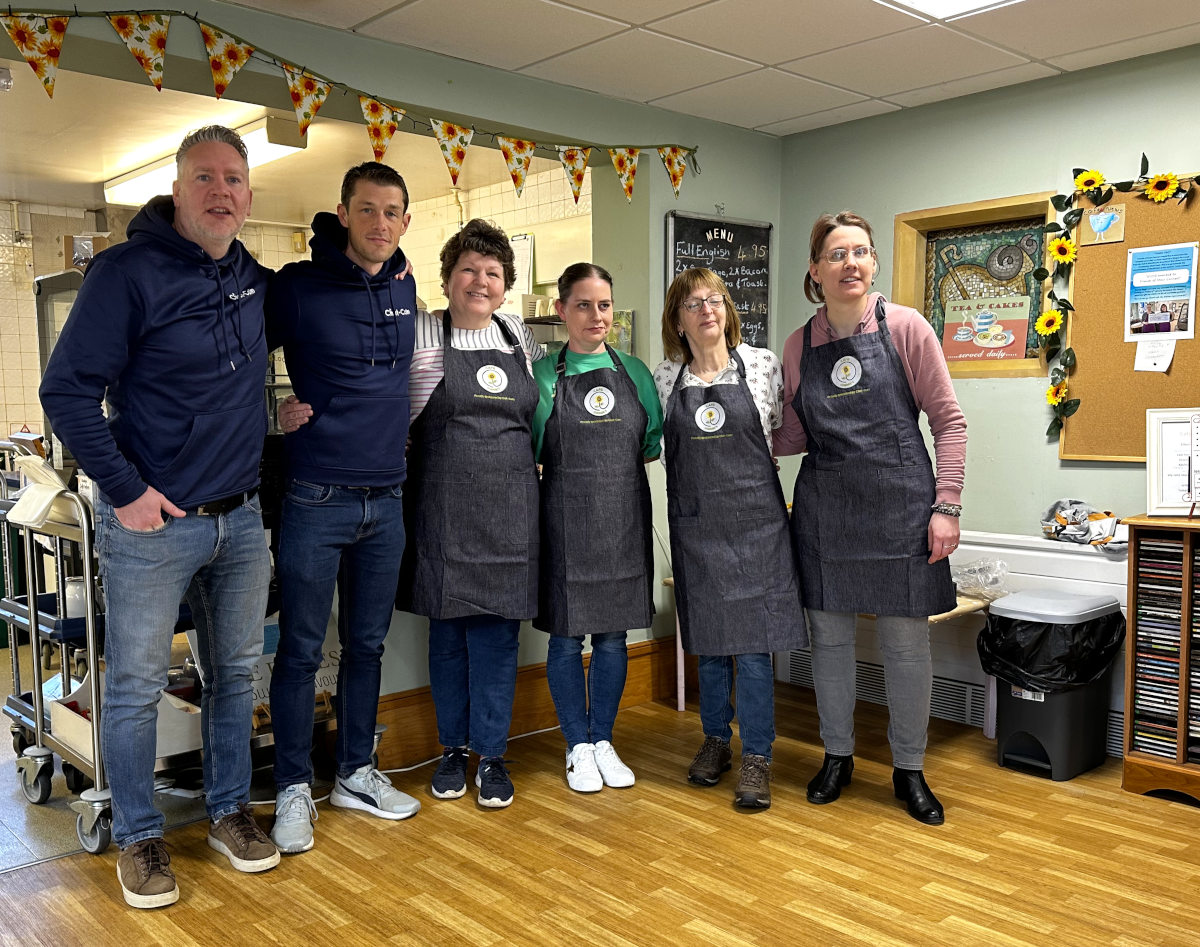 Friends of Stour Connect is a charitable organisation dedicated to improving facilities and access at the Stour Connect Day Centre in Sturminster Newton, Dorset.  The group was founded 5 years ago and rely on a team of volunteers to provide services for people with additional needs. They provide a range of services including:
Café Connect
Meals on Wheels
Men's Shed
Hydrotherapy Pool
Charity Shop
We've relied on the brilliant breakfast baps from the Café to keep us going through the day, and indulged in the odd slice of cake too.  They cook everything fresh to order and it's always a pleasure to pick up our goodies and be greeted with a friendly smile and a good chat.
We wanted to give something back to the team so decided to provide a set of new stylish aprons for the café team, who do such a fantastic job as volunteers in their local community.  I'm sure you'll agree the aprons look great and are modelled beautifully by the team!
Friends of Stour Connect is always looking for help and volunteers, so if you'd like to find out more about the service, check them out here: https://www.friendsofstourconnect.org/