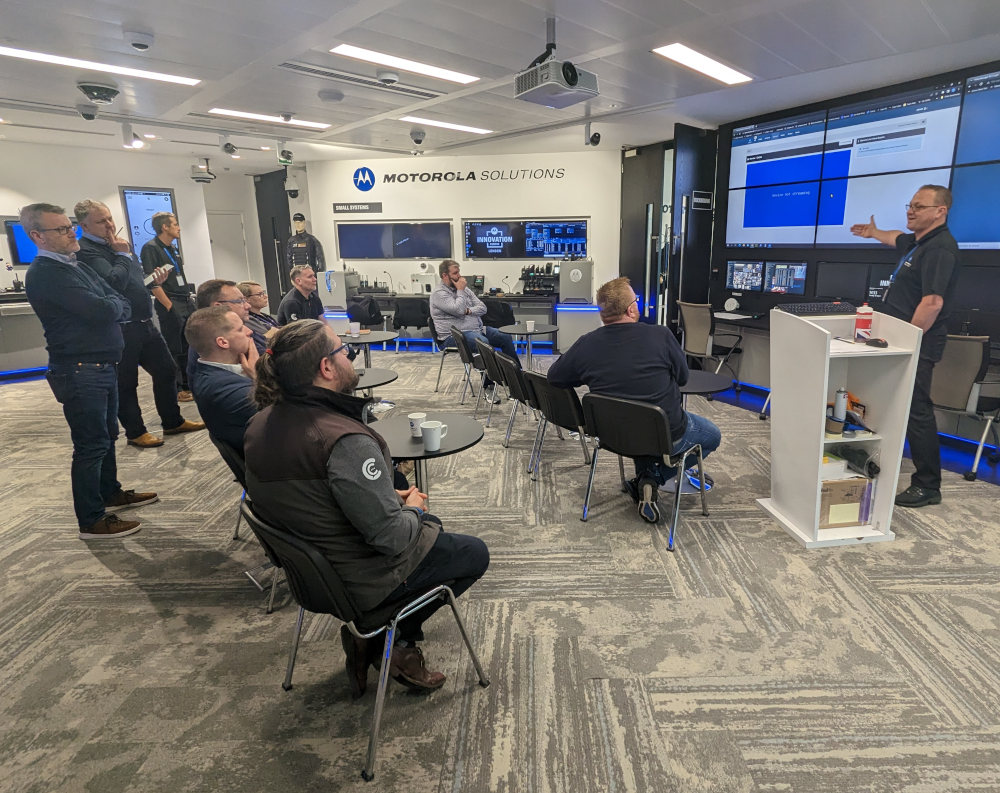 On 14th March, Chat-Com hosted the first Severe Weather Innovations Day at the Motorola Solutions Innovation centre in Victoria, London.
We invited representatives from the Severe Weather Teams at Bear Scotland, Amey and Transport Scotland to see how the latest Motorola communication technology could help them in their drive to improve fleet logistics and staff health and safety.
We reviewed the latest updates to the WAVE PTX platform, including the new TLK110 handportable and the 'Safeguarding' package.
The TLK110 has introduced a range of health and safety features, which make it an ideal solution for lone working staff members.  A panic button can send an alert across the comms network and the radios can also be placed into 'lone worker' mode, which will send an alert if the radio isn't used for a set amount of time and the user doesn't respond.  You can combine these features with the ability to live stream video across the WAVE network, to quickly identify road conditions or carry out quick vehicle diagnostic repairs.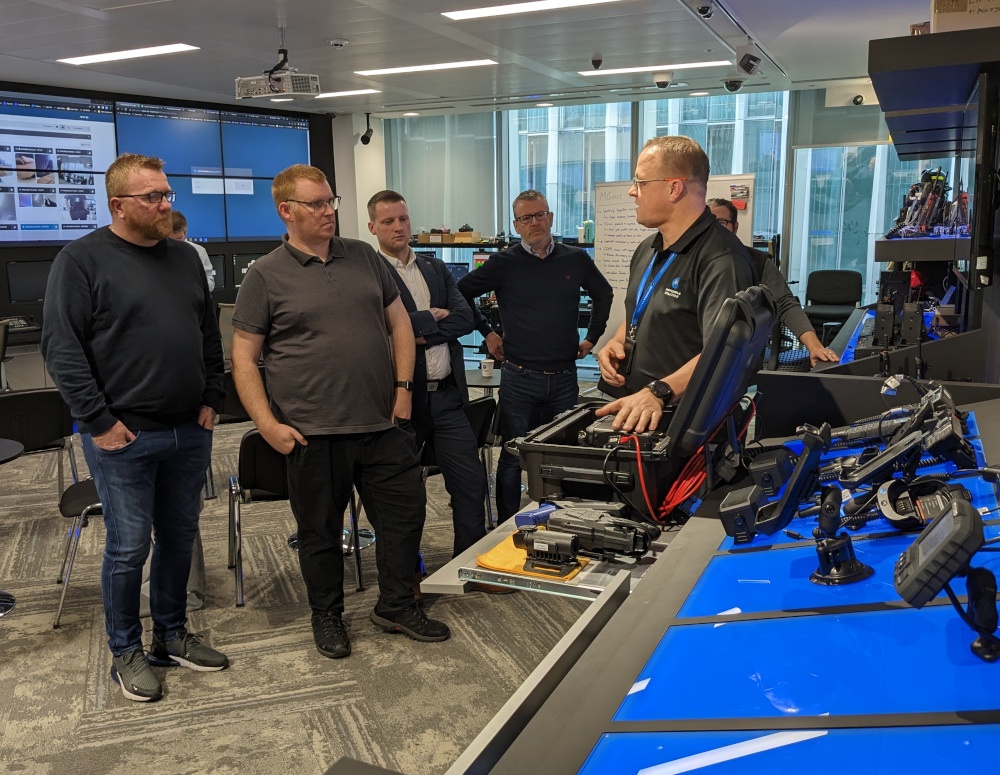 The next part of the demonstration focussed on the integrated camera systems across the Motorola portfolio.  Body cameras, in-vehicle cameras and CCTV cameras can all be analysed with the 'Avigilon' analytics software, to provide real world benefits from all the different footage captured.
Different video sources (from bodycams, vehicle cameras and fixed digital cameras) can be combined to create an evidence package, with footage edited, redacted and supplementary evidence included for submission to the authorities.
It was a great day and stimulated many ideas and conversations on how to use the next generation of technology to improve business practices.  We're sure that the success of this day will ensure that this won't be last Severe Weather Innovations Day that we host.
For more information on our refurbishment service please contact us